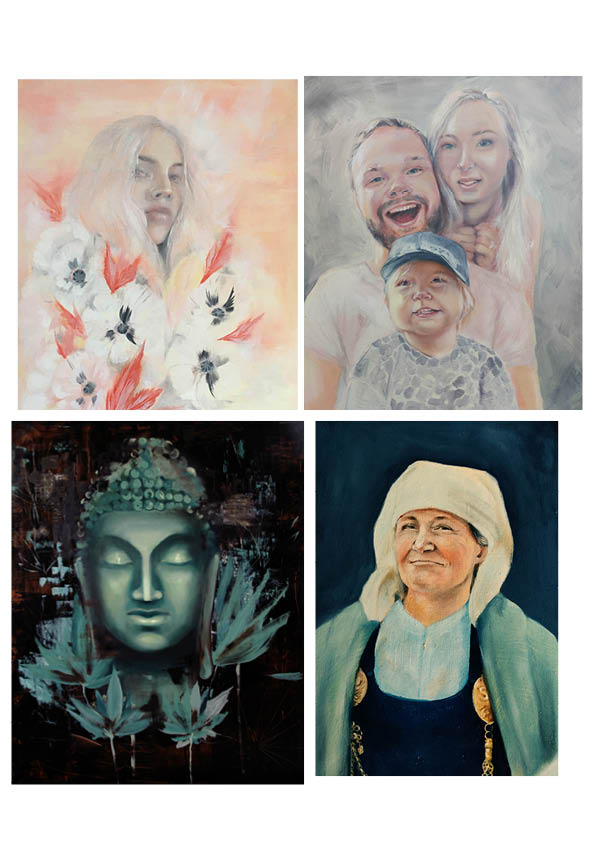 Custom work
Do you dream of adding an original piece of art to your home that is personal and unique?
According to your wishes, I will make you just the kind of painting you have dreamed of. Themes, colors, and sizes can be discussed together to make the decision easier. Based on your wishes I will create a sketch. After this, there is room to discuss possible changes as it is critical for me that you get a painting that you love.
I specialize in oil painting and watercolor painting, but I am also skilled in other mediums. I use high-quality materials in my works to guarantee the preservation of my works year after year. Closest to my heart is human portraits and nature themes.
Smaller pieces start from around 300€ and bigger ones range from 500€-1500€ and prices change according to medium and size and time used.
Please feel free to contact me if you have any questions.